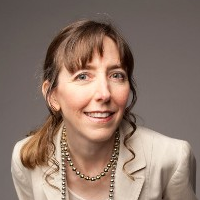 Dr Katherine Phelps
Katherine Phelps has spent more than twenty-five years in electronic publishing. Her online publication Glass Wings is one of the oldest commercial literary sites in Australia. At one time its collection of stories, poetry, art, and comics was attracting over three million hits a month for several years. Her book Surf's Up: Internet Australian Style published by Reed Books and distributed by Random House sold out twice in its first month. Later it was sung on television show Spicks and Specks.
Her PhD is in storytelling for digital media including computer game design. For seven years she lectured at the Royal Melbourne Institute of Technology, where she also did post-graduate supervision, and later at Victoria University. She has given papers and lectured on this subject in the US, Europe, and Japan. For several years she has been writing and producing comedy musical theatre productions for Melbourne Fringe Festival and Melbourne International Comedy Festival. Last year she spent time at a detention centre in order to write a monologue about the experience of refugees in Australia, which was performed at La Mama Courthouse.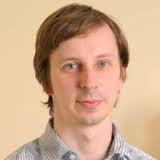 Andrew Pam
Andrew Pam has over thirty years experience in the computer industry. He has been involved with computer communications technology and the Internet for many years developing and debugging software, designing and deploying networks and actively participating in a variety of working groups and international research organisations, including a series of presentations at international conferences since 1996 and a two year position as a Visiting Professor at Keio University Japan in 1998-99.
He has been following developments in hypermedia and hypertext, content management and online publishing, file systems, distributed systems, peer-to-peer networking and global intellectual property law for many years. He is an active advocate of Free and Open Source software and free speech rights, including marching in the "Free Dmitry" protest in San Francisco in August 2001. He is currently the president of Linux Users of Victoria.